The Great sondermade: 5 of the Best Custom Made Watch Strap Singapore
Watches, most commonly, are personalized by having custom made watch straps. It is a subtle yet fashionable way to flaunt your style.
However, since there are a lot of companies that offer customization, you should make sure that you only choose the best.
Check out the article below to know more about the most reputable brand that offers high-quality custom made products and get yourself an excellent custom made watch strap today!
sondermade
sondermade is a bespoke leather goods business by Tocco Toscano. At sondermade, the personnel respect how unique each individual is and that the lives that we lead are all different.
Their belief entails that every leather piece they make isn't just handmade, it's sondermade. sondermade goes the extra mile to ensure that the end product is a reflection of who you are - one of a kind.
James Lor, founder of Tocco Toscano, having started his craft learning to bind leather books following several run-ins with the law fell in love with the process of making handmade leather goods.
Before taking over the brand to further establish its presence, Lor went to Florence to undertake an apprenticeship at Tocco Toscano.
Inspired by his father's start in the business and following his success with Faire Leather Co. in 2017, Joseph now aims to preserve the tradition of leather crafting with the finest precision.
Today, the craft is fused with new and creative ideas contributed by a young and experienced team.
Since its launch, sondermade has become an established brand that provides high-quality custom made watch straps in Singapore and other countries.
sondermade's watch straps are all created with the utmost care and attention to detail. Each strap can be cut, saddle-stitched using Linen Fil Au Chinois stitching, and edge painted by hand.
The brand believes that saddle stitching is the most durable way to stitch leather together. 
Using two needles, each stitch is made up of two strong, independent stitches which pass through each hole twice hence giving a superior finish.
You can choose your own leather then decide if you'd prefer having a straight or tapered cut, perhaps a padded strap paired with a butterfly clasp for a more luxury feel, matching stitch color or something different to stand out.
You can even select the edge paint and loops color.  And if you can't make up your mind, sondermade's friendly consultants will be right there with you to give you some advice.
Whether you'd like a midnight blue alligator on your Rolex for date night or a fiery orange French goat on your Apple watch for a yacht party, sondermade will create it for you.
Materials
sondermade sources the finest leather from world-renowned tanneries from Italy to France, South Africa to Iceland.
The brand holds the highest standards when it comes to social and environmental responsibility. Therefore, they ensure that the materials used are ethically sourced and regulated.
Basic Leather
By basic leather, it would mean the hides that are derived from cattle that have been domesticated - or other local, easily available animals.
Basic leathers are great for durability, flexibility, and finish - and when combined with expert workmanship and craft, can create excellent products. Common examples of basic leather are cowhide, calfskin, goatskin, buffalo, and suede.
Exotic Leather
Exotic leather is a luxury option for fashion-conscious wearers that are looking to distinguish themselves from the humdrum of basic leathers.
With some degree of discretion, leather derived from exotic animals may well be called exotic leather. The leather should be capable of being produced legally on an economic scale and practically usable.
Some popular types of exotic leathers are stingray skin, snakeskin, salmon skin, lizard skin, crocodile hide, alligator hide, ostrich leg, and toad skin.
Non Leather
sondermade also offers its customers the choice of using non-leather materials like Canvas, Nylon, and Microfibre.
sondermade Starting Price Guide
The brand has a starting price guide for customers to check out when choosing what material they want.
Basically, Italian Calfskin would start at $180, Atlantic Salmon's starting price is $210, Ostrich Leg is $220, Lizard $230, Snake $230, and Croco is $320.
Due to the nature of the product, it's best to speak to one of the brand's friendly consultants. You may email them at sondermade@toscano-intl.com or WhatsApp +65 8388 3834.
Best sondermade Custom Made Watch Strap Samples
For Apple Watch Series 4 Sample
The color orange is usually associated with joy, sunshine, and the tropics. Orange represents creativity, determination, attraction, enthusiasm, fascination, happiness, success, encouragement, and stimulation.
Orange is a very hot color to the human eye so it gives the sensation of heat. Nevertheless, orange is not as aggressive as red.
This watch strap is made with french goat leather that equals the refined texture of calfskin. Moreover, its color has very high visibility, so you can use it to catch attention and highlight your watch.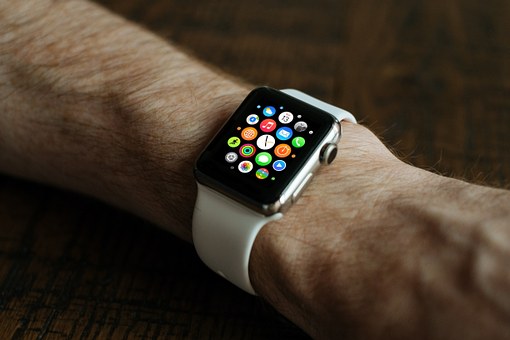 Features and Design
Orange Sully French Goat Strap
Linen Fil Au Chinois Stitching
Note
This watch sample is an attractive and vibrant choice if you want to put a little bit of spark in your Apple Watch or even any other watch for that matter. You can also choose a different color that suits your taste.
For Panerai Luminor Power Reserve Watch Sample
This custom made watch strap sample is made out of high-grade exotic leather. Its texture is that of one that has a natural pattern.
Moreover, the watch strap's white color complements the simplicity of the dial. White is also known to be associated with light, goodness, innocence, purity, and virginity.
White means safety, purity, and cleanliness. White usually has a positive connotation as opposed to black. White can represent a successful beginning. In heraldry, white depicts faith and purity.
In fashion, white is closely associated with coolness and cleanliness because it's the color of snow. It is also used to suggest simplicity in high-tech products.
Features and Design
Natural Lizard Strap
Linen Fil Au Chinois Stitching
Note
This watch strap sample is an image of simplicity and coolness. You can flaunt your cool and composed look in the office using this monochromatic strap. However, you can also choose a different color that suits your taste better.
For Rolex Submariner Watch Sample
Brown is commonly patronized by fashionistas for it is one of the few colors that can compliment any outfit and could never go out of style. Furthermore, Brown also suggests stability and denotes masculine qualities.
In this case, this walnut brown Italian calfskin strap is durable and can perfectly complete your outfit for the day. Moreover, its woody brown color paired with the smoothness of the leather would give you a classic masculine look.
Features and Design
Walnut Brown Italian Calfskin Strap
Linen Fil Au Chinois Stitching
Has a Top Side-Stitch
Note
From your corporate suit to your casual street clothes, this handy watch strap will give you a manly and put together aura. Moreover, the color of the strap will look attractive on both black and white dials. You can also choose a different color that suits your taste.
For Patek Philippe Calatrava Watch Sample
Blue is the color of the sea and sky. It is often associated with depth and stability. It symbolizes trust, intelligence, faith, loyalty, wisdom, confidence, truth, and heaven.
Blue is considered beneficial to the body and mind. It produces a calming effect and slows human metabolism. Blue is strongly associated with tranquility and calmness. Blue is also used to symbolize piety and sincerity in heraldry.
Baby blue is also associated with health, healing, tranquility, understanding, and softness. Consequently, this watch strap would give you the image of peace and calmness. It is also very durable because it is made out of high-quality calfskin.
Features and Design
Baby Blue Epsom Calfskin
Linen Fil Au Chinois Stitching
Note
Exude elegance and calmness with this custom made baby blue calfskin strap. You can pair this strap with any simple dial of any watch brand to give your watch a more vibrant yet calming look. However, you can also choose a different color that suits your taste better.
For Rolex GMT II (Batman) Watch Sample
Blue is linked to consciousness and intellect, as opposed to emotionally warm colors like orange, red, and yellow. When promoting high-tech products, blue is used to suggest precision.
According to studies, blue is highly accepted among males as a masculine color. Dark blue, which is associated with expertise, depth, and stability, is a preferred color for corporate America.
Moreover, aside from its color, this watch strap would also exude luxury for it is made out of high quality South African crocodile leather.
Features and Design
Royal Blue South African Nilo Croco
Linen Fil Au Chinois Stitching
Note
Dark blue also represents knowledge, power, integrity, and seriousness. Thus if you want to exude a serious and more businesslike aura, you can pair this watch strap with any type of dial to give you the perfect masculine look. You can also choose a different color that suits your taste.
Takeaway
In today's day and age where fashion style is considered as a reflection of the wearer's personality, getting custom made clothes and accessories is not an unprecedented feat.
Furthermore, one of the most common accessories that are personalized today is wristwatches. Having custom made watch straps is an easy way to flaunt your own style and preference.
Thus, when looking for a good company to make your custom made watch strap, it is best to look for one that has your preferences and lifestyle in mind. For ultimately, these straps are all for you and the image you want to portray.;